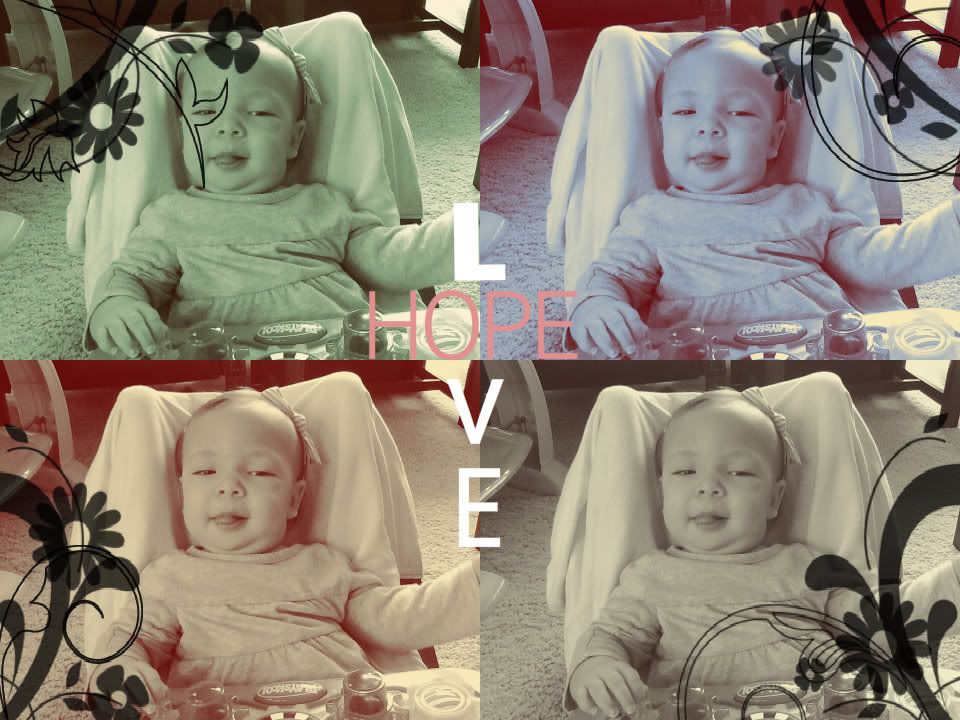 Quick Treatment Update: It's been about a month and a half now since we started the new treatment, and I thought I'd give a quick update. We have noticed many marked improvements and no drastic declines. Fiona does not appear to have lost any more skills; in fact, we have noticed that she has gained some skills, which she had lost 45 to 75 days ago. Her motor skills, neck strength, eye contact and interaction with her environment have all improved. Fiona has also smiled at both of us; we have not seen a smile on her face in 2 months. Paxton was elated when she smiled at him 4 days in a row while he was talking to her.
I give credit to Paxton for being the aggressor when it came to medicating Fiona. From the beginning, we worked our way to full dosage of 100 mg Zavesca, 3 times a day, within 3 weeks, when the doctors told us it would take 8 months and that Fiona would experience harsh side effects from a strong dose too early. I still can recall what Paxton said to me regarding why we have to be aggressive. He said that we just don't have the luxury of time and that every day that passes, GM1 was taking our daughter from us; permanent, irreversible damage was occurring each day. In the end, there were no harsh side effects for Fiona whatsoever. This is a worry we now live with every day- the amount of time we have with our firstborn. If you live life always worrying however, you sometimes forget to appreciate all that you really do have. We have Fiona today, and I will focus all my time, energy and love upon her.
We are living differently these days because there are certain facts that we know about GM1. For one, there is no cure. The second is that the disease destroys nerve cells in the brain and spinal cord. The most significant fact that is an impossible pill to swallow is that Fiona may not survive to see her second birthday. All of these facts help us to take joy in the simplest moments with Fiona, whether we get a snuggle, a smile, or a quick laugh-it's in these simple moments that we find the most shared happiness as a family! The smiles and laughs have come with much less frequency now, but its out hope that we see them come more often in the future again.
We still have a long and uncertain road ahead of us, but we are trusting that God is in control and He loves us and our little girl.